The outcasts of Highland Park High take over the social scene when an outbreak of mononucleosis keeps the popular students out of school for two months.
Creative Direction
Photo Shoot Art Direction
Movie Poster
Title Sequence
Blu-ray Packaging
VOD Art
Prop Design
Additional Media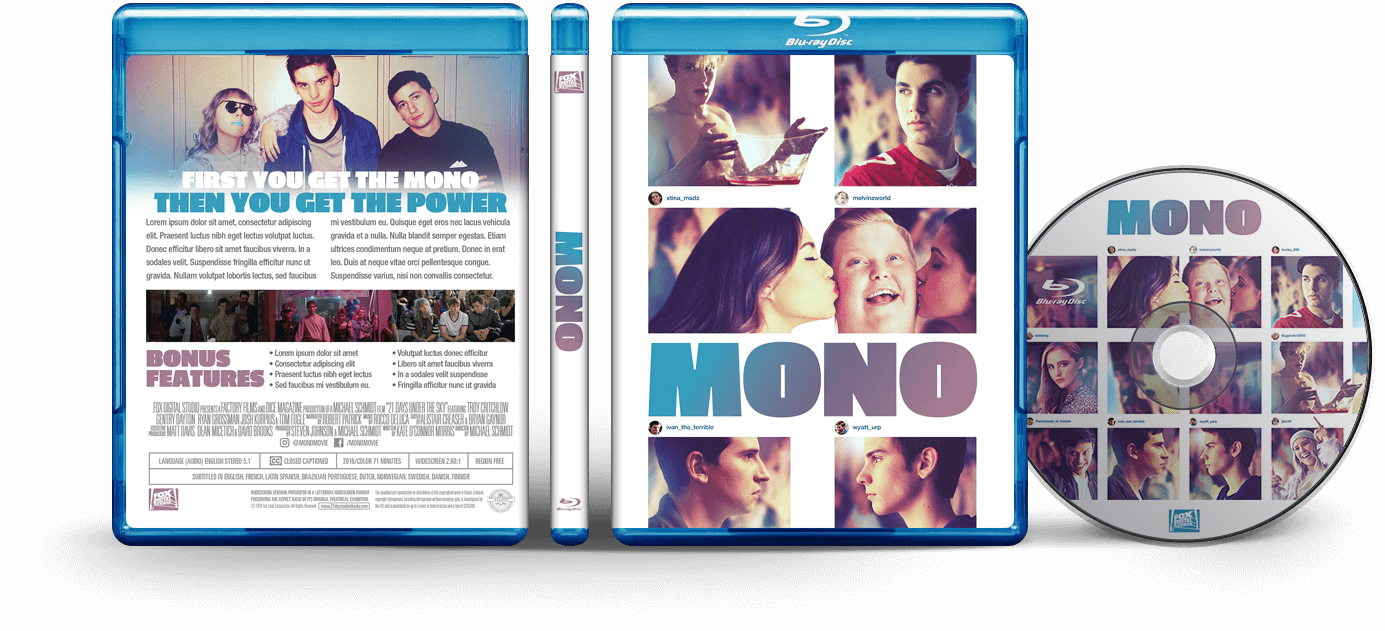 Blu-ray Packaging
Blu-ray packaging designed for Mono.
Title Sequence
Chargefield designed the title sequence for Mono, injecting a youthful vibe with animated hand written lettering.
Various props and on-screen graphics for the film were created, including lower thirds for the news station, posters, logos, comic book covers and phone and computer screens.