A California father turns to illicit means to get dragées for his daughter's birthday cake after discovering that the bite-sized silver confections are banned in the state.
Creative Direction
Movie Poster
Trailer
EPK
Social Media
Additional Media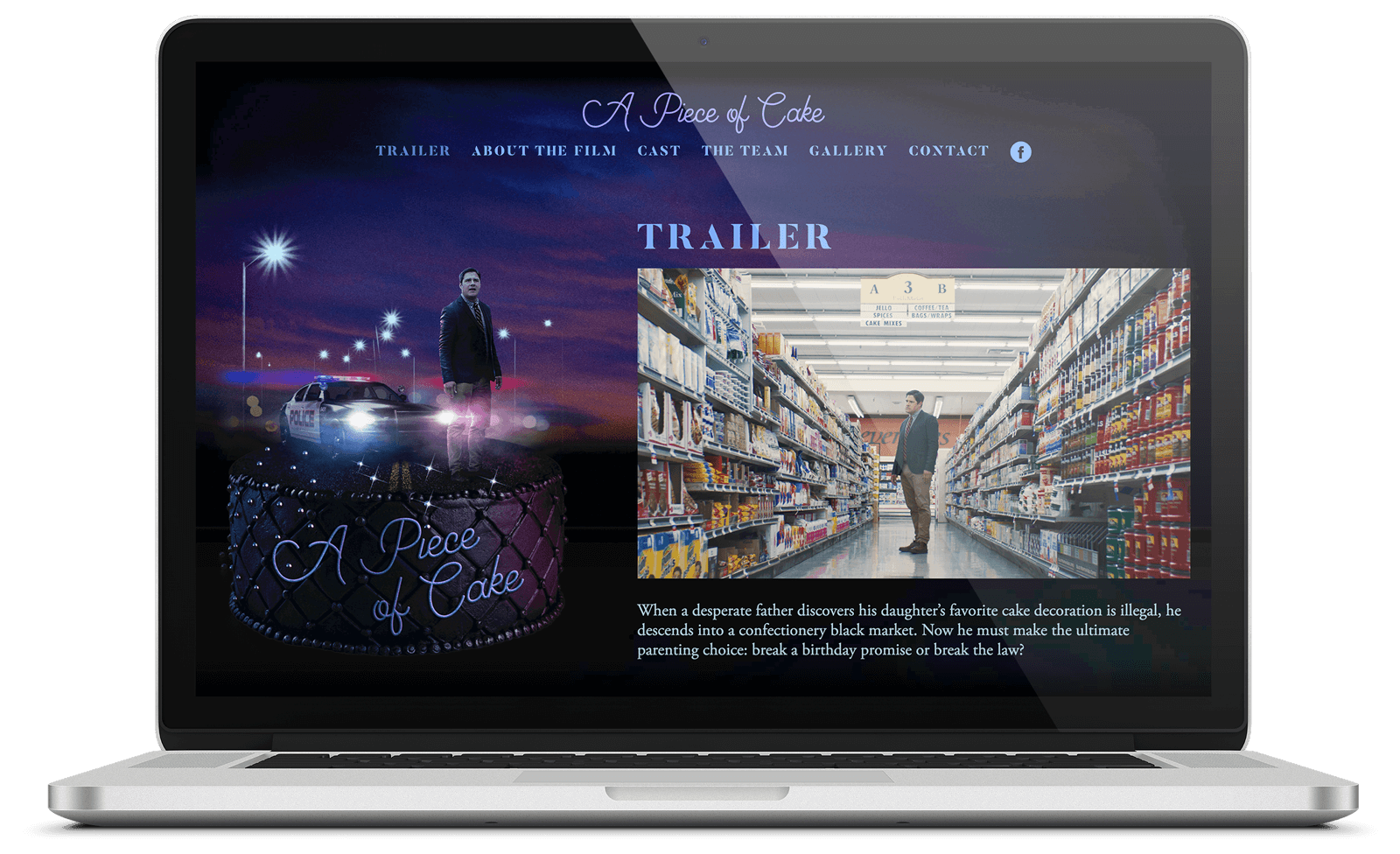 Website
Chargefield designed and developed the website for Miss Virginia, featuring screenings, gallery, cast and crew bios, streaming links and more.
Launch Website
EPK
Chargefield designed the electronic press kit for A Piece of Cake, tying into the visual brand of the movie poster.