A fearless crew of adventurers take a 21 day, 3,800 mile ride across the country on vintage motorcycles. Their epic journey across the United States most majestic landscapes and scenery will test patience and challenge their internal will.
Creative Direction
Movie Poster
Title Sequence
Blu-ray & VOD Packaging
Promo Items
Additional Media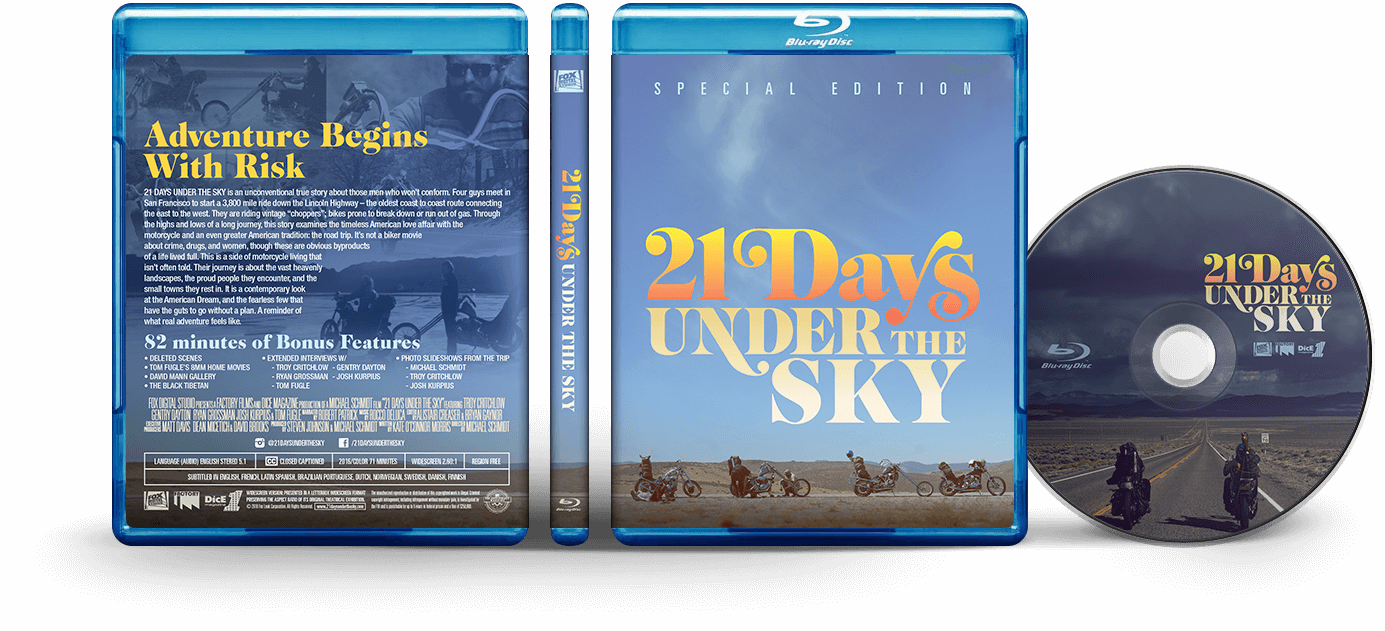 Blu-ray & VOD Packaging
Blu-ray packaging was designed for 21 Days Under The Sky, as well as VOD assets for Netflix and other streaming services.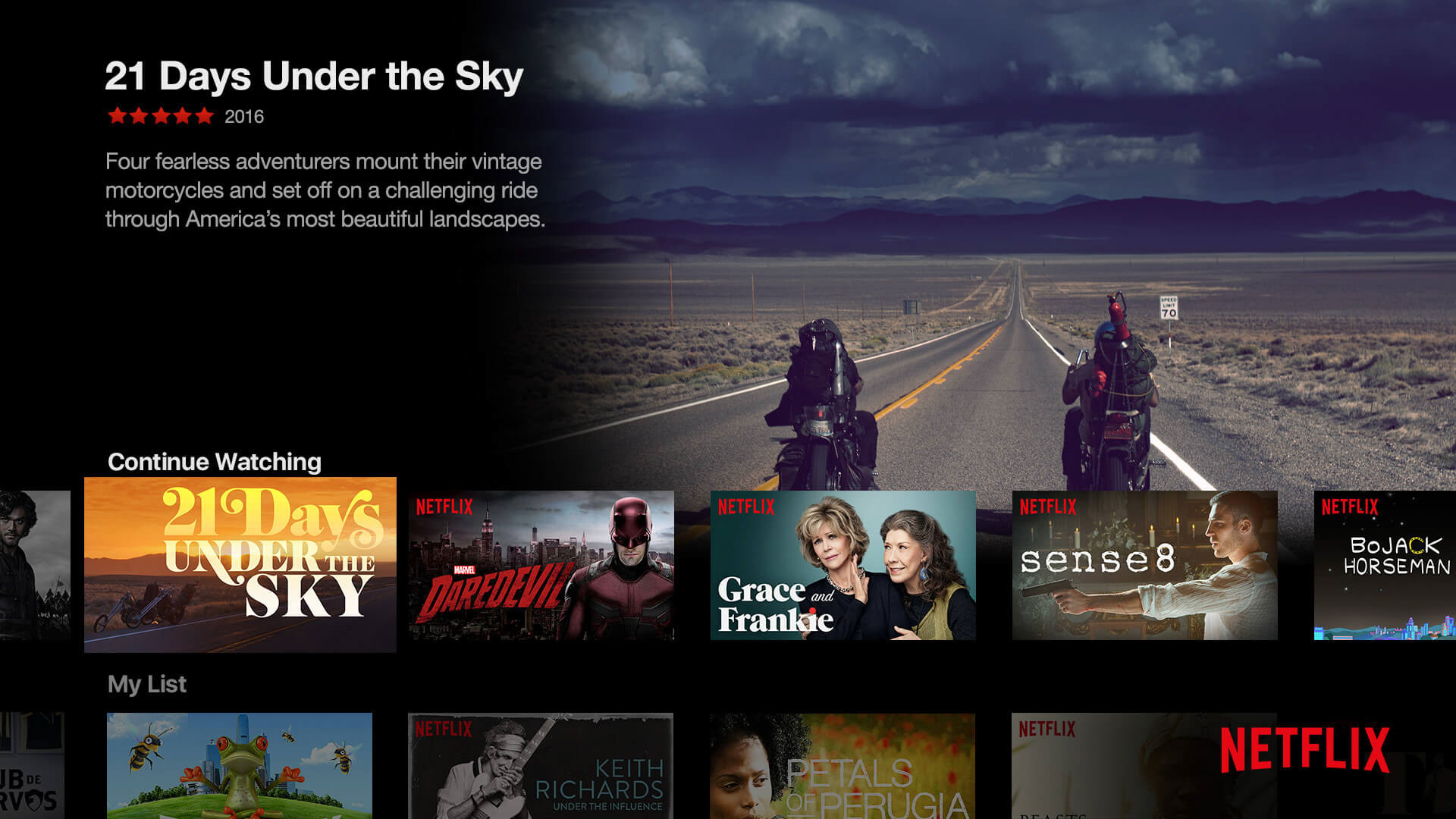 Title Sequence
Chargefield designed the title sequence for Mono, injecting a youthful vibe with animated hand written lettering.
Chargefield designed a custom limited edition 21 Days Under The Sky helmet in collaboration with Joe King to promote the film.